London Student Bureau's Blog: Events, activities and ideas about what to do in London! Stay tuned for all the news.
Vous êtes-vous déja promené dans St James Park ? Si la réponse est oui, alors vous avez probablement vu tous ces animaux qui vivent autour du lac. Si la réponse est non, qu'attendez-vous pour y aller ? C'est certainement le plus beau parc (après Hyde Park) de Londres. Un énorme endroit avec beaucoup d'animaux et une impressionante flore en plein centre ville. Par exemple vous pourriez aller jeter un coup d'oeil a Buckingham Palace puis continuer sur cette voie, le parc est juste a côté !
Vous y verrez toutes sortes de canards, d'oies, d'écureuils et notre ami préferé…
Si vous y allez, prenez des photos pour nous avec ces adorables écureuils !
Have you ever walked in St. James Park? If the answer is yes, you probably have seen all these animals that are living there around the lake. If the answer was not, what are you waiting for to go there? Is probably the best and most beautiful park (well, with Hyde Park) in London. A huge place with a lot of animals and flora just in the center of the city. For example, you can go to see the Buckingham Palace and after that keep walking, it's really near!
There you will see a lot of different kinds of ducks, geese, squirrels and our favourite friend…
If you go there, take some pictures for us with those lovely squirrels!
Hello everyone! Are you ready for another exciting and interesting weekend? For this LSB Plan we are going to show you one of the most trending places in Foursquare in these days, and you will see the reason of this: it's really cool!
Design Museum in London
Have you ever think why a chair looks like a chair and not like other thing? And what's the reason that all the common objects have their form and not other?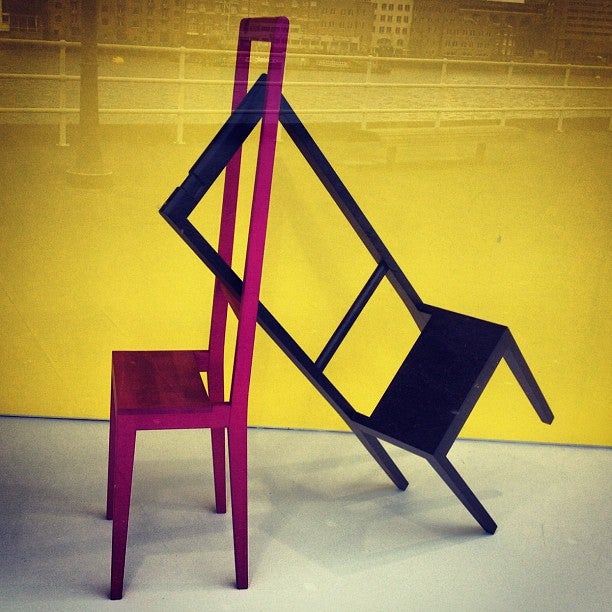 In the museum you will find 3 different exhibitions (for the same price!) until the 3rd of March. Extraordinary Stories about Ordinary Things, Unexpected Pleasures and Designers in Residence 2012.
Come on, what are you waiting for? You can see the prices for the tickets in the official website.
And, before to finish, here you can see a video as warm-up for this experience!
What should be in the Design Museum's Collection? from Design Museum on Vimeo.